Consider Adoption
Facing an unplanned pregnancy and thinking about adoption? Watch Maryellen's adoption journey as she shares her experience and why she chose to place her son with an adoptive family.
Play Maryellen's Video
Choosing
Adoption
Every woman has the right to decide if, when, and how she has a baby.
If you're not ready to parent, adoption is a loving and responsible choice.
Choosing adoption could help you make the best of a difficult situation.
You deserve to be educated about your options.
Choosing Adoption
Choosing Adoption
Adoption Myths
There are many misconceptions associated with placing a baby for adoption. Before you choose whether or not to pursue adoption, it's important to understand what's really true and really false about this journey.
Learn More
your adoption plan
After you've chosen to pursue adoption, the first step is to create an adoption plan. Your adoption plan outlines your personal preferences for the entire adoption process, from the type of adoptive family you want to the level of communication you'd like to have after the adoption.
Learn more »
Need Financial Assistance?
Choosing adoption should not burden you financially. Your adoption service provider will connect you with an adoption social worker who will handle all the financial and legal aspects of your adoption journey for you. Financial assistance may be available for you for any or all of the following:
Food & Groceries
Rent & utilities
Maternity clothes
Counseling
Medical expenses
Transportation costs
Learn More
Please know that you are brave, and you are not alone. I am always here to listen and guide you on your journey.
My adoption story »

Birthmother Stories
Read true stories of courageous birthmothers who placed their babies for adoption. View all »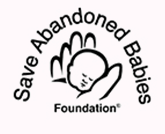 SAFE HAVEN LAW The Abandoned Newborn Infant Protection Act offers a protected, legal alternative to unsafe infant abandonment. An unharmed newborn, up to 30 days old, may be handed to staff at a hospital, emergency medical care facility, police station, firehouse, college/University police station, or state police district headquarters. No questions need to be answered and there is no fear of prosecution. Learn more »